Phone: ( 860) 653-3219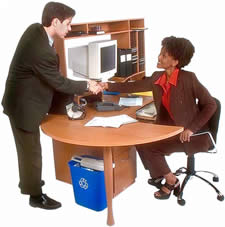 Fireball PC specializes in providing the computer and network support that is critical for small and medium-sized businesses to succeed in today's world. As your "Part-Time IT Department," Fireball PC delivers on-demand, on-site computer and network services that are convenient and reliable. Our commitment to world-class customer service has made us the most respected on-site computer repair and support provider in the nation.

Fireball PC is available for on site repair, upgrade and general computer service in CT,MA,RI and NY, we offer the lowest rates and ALL work is guaranteed. We have factory trained and certified tech's available for on site service to your home or business. We are also an authorized warranty service provider for many major brands and retailers, Sears, Gateway, Compaq, Hewlett-Packard, Best Buy, Alienware, Dell and many more... We can set up an appointment for evenings or weekends at no additional charge for your convienence.
At Fireball PC, one of our most important goals is to have your computer, printer or IT services done correctly and in a timely fashion the first time. Not only do we strive to provide the highest quality service at a reasonable price, we like to develop a lasting reationship with all of our customers. We strongly believe that each and every customer is as important to us as our first customer was. Through this lasting relationship, we have found that both your business as well as ours, can benifit each other by mutual promotion and increase both of our customer lists.
NOTE: On site service appointments are made to fit your schedule, there is no extra or hidden charges for night or weekend appointments.All work is guaranteed and all at the lowest rates available.
Services We Offer
Onsite Repair
Fireball PC provides onsite service to your business or home office. We can diagnose and repair your computer system.Motherboards,Hard Drives,Memory,CD & DVD drives,Video Cards can all go bad at one time or another.We offer the lowest prices on labor and replacement parts
Hardware Upgrades
Fireball PC can upgrade your existing system to optimize performance, install additional hard drive(s) for extra storage, add extra memory, etc. Upgrading your existing computer system with the latest technology can be cost effective alternative to purchasing an entirely new system.Call Fireball PC today for more information 860.653.3219.

Software Installation
Installing new software applications can sometimes be a complicated and time consuming process.Fireball PC can install your new consumer or business software,check for the latest software upgrades,patches and drivers, in your home or office and let you do other tasks without the headaches of self installation.

PC Installation Services
Save yourself all the confusion, headaches and frustration of trying to setup the system you just purchased. No matter where or whom you buy your computer system from, Fireball PC can have your new system setup, running and all printers and periphials connected right out of the box.This is one of our most popular services.
Hardware & Software Upgrades
Do you think your machine is outdated? Is your system slow in processing commands? Are you getting "low memory" errors? Has your business grown? Then it may be time for an upgrade. Fireball PC can help upgrade your systems or network to improve your overall performance. Fireball PC can also help you purchase new systems for your growing business and integrate them with existing hardware for the most reliable solutions.
Wireless Networking
The flexible, innovative wireless solution providing the ability to interoperate with other WLAN (Wireless Local Area Network) products at high speeds while providing optimal performance. Installing Wireless means minimal disruption to the working environment. It eliminates the need to pull cable through walls and ceilings and can be carried out quickly and efficiently. With the latest enhancements and technology,your wireless network is safe and as secure as a wired network.Wireless gives you extra mobility and flexibility and you won't be tied down to a set workstation. Let Fireball PC setup your wireless home or office network today.
Data Recovery
When a hard drive fails due to physical damage or it no longer is read by your system, many files that are on it may be importent or mission critical to businesses can usually be recovered.Fireball PC understands the severity of lost data and provides data recovery services to our customers.

System Tune Up
After using your computer for a long period of time, installing and uninstalling software applications,surfing the net,etc., your computer can get slowed down from installed drivers that are no longer needed,spyware and trojans you never knew were installed,and numerous other factors can slow a computer system.Systems can also have dust build up,animal hair, etc.inside the case which can cause heat increases that can cause hardware failure if not addressed.Fireball PC can do a complete system tune up of you computer, just as you would your vehicle.You'll find your system runs faster and more efficient, just as it was when it was new.Fireball PC can tune your computer system from a basic tune up to a fresh install of your operating system.Call Fireball PC for a quote or more information.

Hi-Speed Internet
Broadband and DSL internet connections are becoming the standard for all internet communications.Websites are being designed to be used with high speed connections that dial-up service just won't allow, streaming video,audio large downloads, etc..another advantage is that your phone line is free to make or receive calls with no busy signals or internet inturruptions.We can provide all the required equipment at prices that are lower than the phone or cable companies.Let Fireball PC setup your Broadband or DSL connection today

Fireball PC continues to grow and expand because of our reputation for delivering the highest level of quality and service to all of our customers. No matter what service we perform, we aim to over-deliver on every one of our projects. From repairs and upgrades, to complete systems and everything in between, let us show you what the best is all about.Let Fireball PC be "Your One Stop Shop" for all your computing needs.
Maintenance Contracts
Fireball PC's exclusive service-maintenance contracts offer an excellent service record, which assures clients of prompt, efficient and courteous attention. A guaranteed four-hour response time reduces costly computer down-time to a minimum. As with most of the services that Fireball PC offers, the maintenance programs are custom designed to meet your needs, and budget. With technical knowledge and skill to solve almost any computer, printer or peripheral problem, our staff provides a guaranteed quick and dependable service. Fireball PC is a certified service dealer to many of the well-known computer, laser printer and peripheral manufacturers, a position of which we are proud of and work very hard to maintain.

Business IT Services
Computer Repair and Upgrades
Computer Hardware and Softare Sales
Custom Built Computers
Data and voice cabling
Spyware and Virus Removals
Cable and DSL Installations
Remote Computer Support
Wireless Network Setup
Laptop sales, repair and upgrades
VoIP Telephone sales, service & Installation
E Mail Setup
Wireless Security
Professional PC Installation and configuration
Peripheral Install such as Printers, Scanners, Digital Cameras
Network Security Camera Installations
Hardware Sales and support
LAN/WAN design and relocation
Network rollouts and reconfiguration
Network Optimization
Site surveys and estimates
Warranty/Depot Repair
Remote access solutions
Network Monitoring, bandwidth management
Server Installations, data backup solutions
Computer and Network Equipment Sales
Computer and Network Upgrades
Computer Repair and troubleshooting
Anti Virus solutions
Notebook/Laptop Sales, Repair and Service
Data recovery and migration
Security Camera systems
Website Design
Wi-Fi Hotspot setup for Coffee Shops
Hardware Sales and Service
Desktop PCs and peripherals
Notebook PCs and peripherals
Multi-media PC's and peripherals
Servers and peripherals
Data storage systems
Desktop printers
Network-enabled and high volume printers
Network appliances
Hubs, switches and routers
Windows NT and NetWare operating systems
Legacy systems
POS terminals
Flatscreens/monitors
Scanners
Signature capture and verification devices
Receipt printers
In-store processors
Kiosks
Plasma Monitors
Digital photo capture and storage systems for identification applications
such as employee IDand security
Retail banking document printing and validation systems
Financial services automated voice recording