Onsite Printer Repair, Service, Supplies and Sales. Laser Printer Service, Multifunction Printers, Wide Format Printers, Copiers and FAX Machines

.
Serving Connecticut, Massachusetts, and New York.
Fireball PC Printer Services specializes in Lexmark, Hewlett Packard, Konica/Minolta, Xerox, IBM, Epson, Oki Data and most other brands printer service/repair at competitive prices. Fireball PC is an Authorized printer service provider, offering printer repairs and maintenance service and sales on most makes and models, including HP, Canon, Sharp, Lexmark, Brother, Epson, IBM, Samsung and more.
Our certified technicians provide expert printer repair, service, maintenance, memory upgrades replacement parts and sales of new printers at discount prices. We offer multiple printer repair discount for on site service in CT and MA.
Why choose Fireball PC for Laser Printer Sales, Service and Repairs?

Quality

Service

Our printer repair and service is unmatched. Many printer manufacturers, OEM's, major retailers and even other printer repair shops refer their warranty and non-warranty repairs and services to us, that's how confident they are with the unparalleled quality of our service we consistantly deliver to all of our customers.

Rapid Response
As a small business ourselves, we understand that speed and reliability is critical to run a business and downtime can be costly. That's why with Fireball PC Printer Services, when a businesses printer needs service, repairs or printing supplies, we respond quickly, in most cases we can send a tech on-site the same business day to resolve any printing issues that your business may have.

Customer Service




Our experienced and factory certified printer technicians are some of the best in the industry, not only for their technical skills, but also for their ability to always deliver outstanding customer service and to make sure you understand everything we are doing and to give you advice on how to prevent future issues.

Lowest Pricing




The old addage "You get what you pay for" may hold true, but we believe that high quality service, supplies and new printer sales should be available at a reasonable price. Thats why our service rates are usually lower than most other companies offer in our local service area. We also offer printer parts, printer supplies and New Printers for far less than the MSRP and other retailers. Please contact us before you make your next new printer purchase, we are confident that we can offer you a substantial savings over your current laser printer dealer.
Some of our services.
Printer Service
Printer Repair
Printer Supplies
Managed Printer Services
Maintainance Contracts
New Laser Printer Sales
Multi-function Printer Sales
All Service Guaranteed
Laser Toner Replacement
Consumables Sales
Consumables Installation
Consumables Inventory Management
Total Cost of Print Management
Service History Reporting
Consumables Purchase History Reporting
Printer Inventory Reporting
Departmental/Cost Center Reporting
Preventive Maintenance
"Per-Incident" Service
Onsite Service
Depot Service
Printer Refurbishment
Printer Inventorying
Laser Printer Parts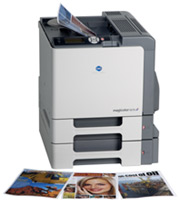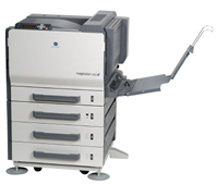 Printer and Imaging Resource Center


















We are listed in Connecticut Printer repair Directory at LocalWin.com